Our ultimate goal is to ensure that you receive honest service and effective heating solutions at your home in Williston.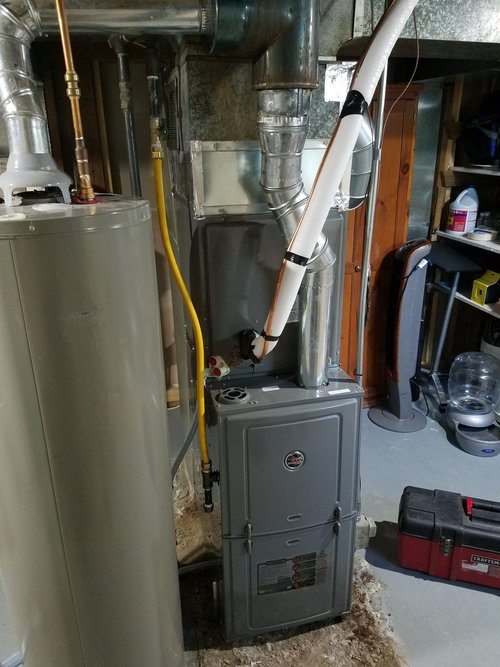 When the weather cools down, knowing that your heating system is going to turn on and provide the warm air you need is an important part of maintaining your home comfort. In Williston, North Dakota, the climate gets extremely cold during the winter season, so it's critical to make sure your home's heating system is able to keep up and keep your family comfortable. If you find that you can't seem to get to the optimal temperature, no matter how much you adjust the thermostat, or if you know your heating system is long out of commission, it's time to turn to us at Whitetail Heating & Cooling for the HVAC service you need.
Not only do we have more than a decade of experience providing heating services, but we are also knowledgeable about the many types of HVAC systems on the market today. Our team members have worked on a variety of heating systems, performing repairs and routine maintenance. We service most brands and can provide reliable guidance when you need a repair, replacement part, or completely new installation. Our ultimate goal is to ensure that you receive honest service and effective heating solutions, so you never have to worry that your heat will run out when you need it most.
Most heating systems rely on a furnace to provide heat throughout the entire space. A furnace can be powered by fuel, natural gas, or electricity. The majority of heating equipment manufacturers recommend replacement after about 15-20 years. It's also important to keep up with regular heating maintenance to keep your furnace in good condition. Our team members at Whitetail Heating & Cooling can perform this maintenance on your furnace every year to keep it running efficiently and check all components to ensure they are working correctly.
If you notice any issues with your heating system, contact us at Whitetail Heating & Cooling. Some of the most common warning signs include grinding, banging, squealing, or thumping sounds; unpleasant odors in the air; weak airflow coming through your vents; and cool air flowing when your system is set to warm. You could also notice problems like hot and cold spots, a constant need for costly repairs, or sharp increases in your monthly heating bills.
When you call on us because you need an HVAC contractor in Williston, there are several things we feel set us apart. Not only do we always want to provide you with the expert heating servicing you need, but we also believe our honest approach will show you we truly care about making your home comfortable and energy-efficient throughout the year. Since we have been working in the HVAC industry for more than 10 years, we can diagnose and repair all types of issues with heating and cooling systems.
If you have questions about our heating service or need to schedule an appointment, contact us at Whitetail Heating & Cooling today. We are ready to provide for all your residential heating needs and can take care of any problem that may arise in your home.
---
At Whitetail Heating & Cooling, we offer Heating services in North Dakota including Williston, New Town, and Watford City.